Top Pod Devices of 2018
Top Pod Devices of 2018
Pod and cartridge based vaporizers have been on the market for a few years now, but in 2018 they saw a massive boom in popularity. Let's take a look at just a few of the all star pod systems that we tried this year. In this article I'll be breaking down the top 5 pod systems of the last year, and let you know which Pod is the best of the best.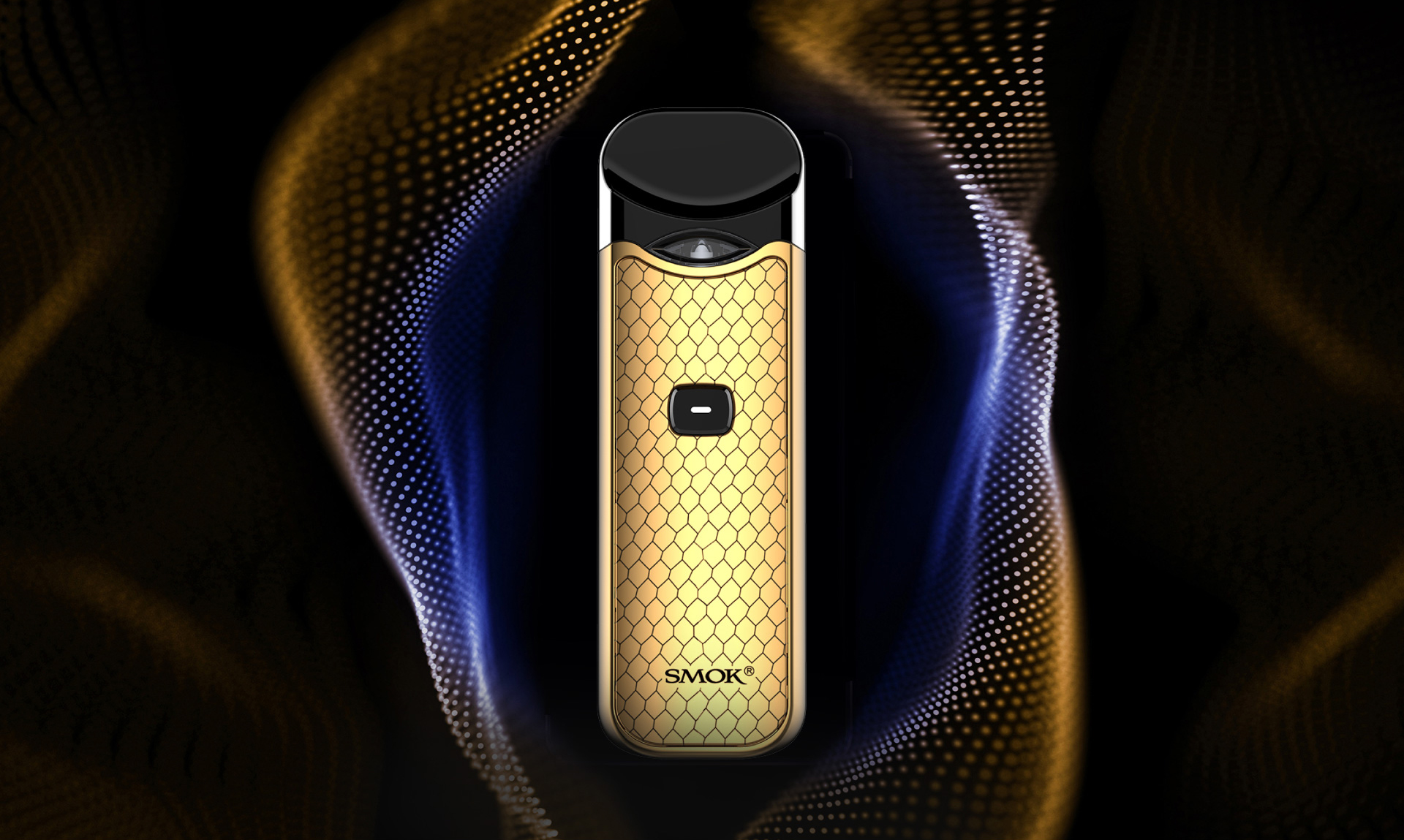 The SMOK Nord Kit hit the market just a short while ago so it hasn't sold in the same numbers as the rest of the pod devices on this list. But given a few more weeks on our website I'm confident the Nord will perform better than any other pod device on the market. 
Accommodates MTL (Mouth-to-Lung) and DL (Direct Lung) vaping. 
The SMOK Nord AIO Kit is an advanced AIO kit system that features a large internal battery for optimized performance, upgraded mouthpiece and press fire button for ultimate convenience. Stylish and fashionable. Available in six unique colors. 
Powered by a built-in 1100mAh battery, each pod cartridge features a 3mL E-Liquid capacity. The Nord comes with a 0.6ohm mesh coil making it one of the few pod devices to support a mesh coil structure.
A compact pod vaping device that features a unique and minimalistic design and two available options for refillable pods: one for nic salt E-Juice, and one for regular E-Juice. Powered by a 1100mAh built-in battery, each Panda pod is capable of holding up to 5mL of E-Liquid. This is a great device for vapers who are new to pod systems.
SMOK released the sleek and portable Infinix Kit this year, with a state of the art mini body that makes for an easy travel companion for wherever life takes you. The Kit includes two refillable 2mL pods that can attach magnetically to the battery for added convenience, and the built-in 250mAh durable battery features a stunning LED indicator that illuminates both while charging and while in use.
This pod system device from SMOK sets a new standard for usability and beauty in pod vapes. The cobra design covering the front and back makes the entire kit stunning from each angle. Featuring draw activated firing, simply draw on the device to activate the firing mechanism. The built in 450mAh battery is powerful, and brings strong and satisfying hits. Included in this kit are two refillable pods equipped with a 2mL vape juice capacity to hold any of your favorite E-liquids.
Featuring a modest weight of 62 grams, a resilient battery capacity of 250mAh, and a pod E-Liquid capacity of 2mL, the ROLO badge device is one of the most stylish pod systems on the market today. Featuring built-in protection systems, there's an 8-second inhale cut-off, and a built-in chipset primed for low voltage and short circuit protection.
A revolutionary pod style vape device, the Mojo was designed to replace traditional tobacco usage with a healthier alternative. This device is compact, measuring less than 3 inches long, perfect for vaping on the go. The Mojo device hit our store earlier this year and it's been a massive success ever since, they come in a variety of fantastic flavors but one particular flavor outsold them all!
Ice Pineapple takes the mouth watering flavor of tropical pineapples and blends it with a icy cold menthol sensation. The result is an exotic tropical breeze of vapor that will keep you coming back for more.