Top 3 Bestselling Vapes of 2019: Why Vapers Are Rushing Out To Pick Them?
8vape Black Friday 2019 sales are live and running hot right now, with most of the best deals available. Whether you are looking for great vape products for yourself or to share with family and friends as gifts, 8vape has plenty of great options for you.
From 20% OFF for 3 bestsellers to E-liquid Bundle packages at discounted price, Buy 1 Get 2 Free, Free Shipping over $79 – including all-inclusive Black Friday special offers, there is something (Pods/Mods/Kits/Coils/Tanks) suitable for every vaper.
Only 3 days left until Black Friday, what kind of vaping products you plan to purchase? We know it can be difficult to see exactly what everyone is buying and what is worth spending your money on. So we picked 3 honest reviews on 3 Must-Have Vaping Products of 2019 from our customers(anonymous) who have used them for a long time. We hope their reviews can help you make better choices in this Black Friday shopping journey.
Tip: bookmark this article so that you can read anytime when you start your shopping.
---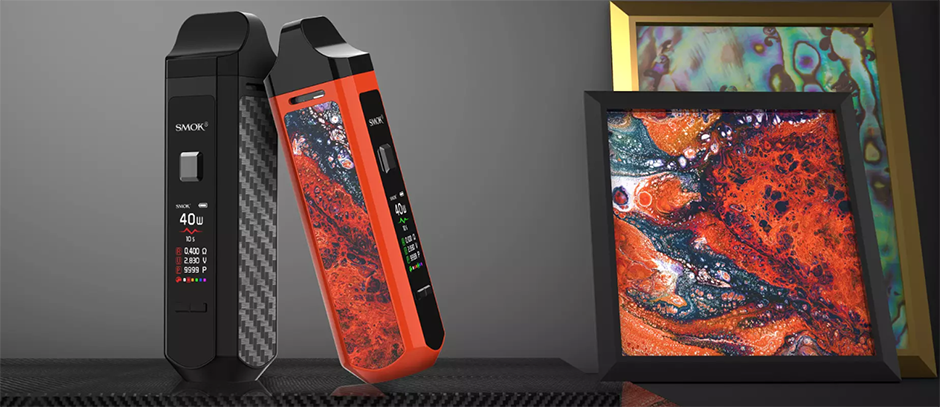 Until now, Smok has had a considerable resurgence in quality, and the RPM40 is no exception to this. I am a huge fan of Smok. It laid the groundwor back in January with the release of the Nord, an upgrade on their previous mod the Novo, and it blew pod vapers away. Offering better quality coils, better flavor, and bugger capacity, it was a hit everywhere.
The RPM40 is the next step in this journey, and it is somewhat of an evolution of the pod system. Offering variable wattage, it lets you vape how you want to rather than what the company tells you. Coming with a full-color screen, you can fine-tune your pod system into your ideal pod vape. Featuring both RPM and compatibility with Nord coils, it gives vapers a wide choice out of their little pod mod of many different resistances and styles. The RPM40 offers a choice between sub-ohm and MTL vaping which makes it a perfect little companion. Using different pods for different types of coils, it is so easy to carry a couple of pods around and switch up your style on the go. With the large 1500 mAh battery, safety protections, and quick USB charging, the RPM40 offers you everything in one tiny little package.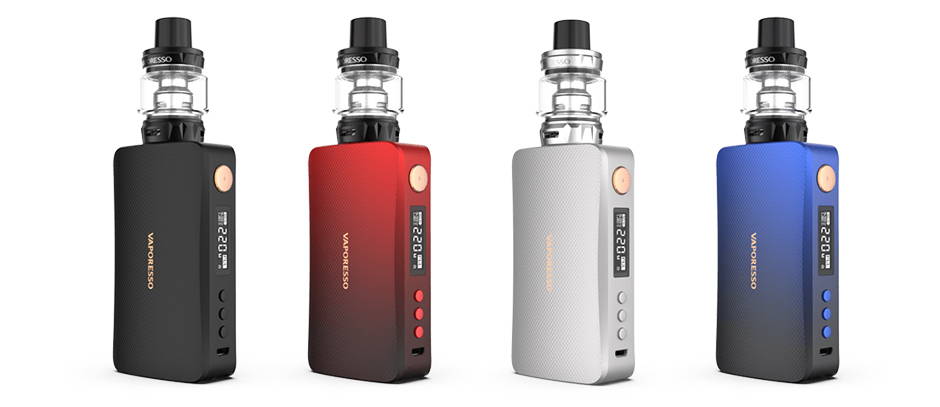 Last year, Vaporesso released the Omni Chip 4 powered Luxe, and it was an incredible piece of kit. It didn't come without its flaws, but for a mid-range mod, the chipset was incredible. The sheer amount of options and accuracy from the chip was impressive, to say the least, so it bared the question, where can Vaporesso go from here? Certainly, upping the battery life on the Luxe would have greatly improved it further, but Vaporesso wasn't happy with re-releasing and instead released one of the most popular mods of 2019.
The Gen kit on the surface of it looks like any old box mod. It is once you get inside that you start to see why it is so special. Powered by the brand new AXON Chip from Vaporesso, the performance is exceptional.The battery life is excellent, a significant improvement on the previous Luxe and that is not all she brings. With a new pulse vape replacing the simple wattage mode, it provides a more natural way of vaping. The options are bountiful with memory/TC/Bypass modes built-in and a brand new Ecosystem that manages the life of your battery for you under 50% capacity. The rubber finish and small profile make it easy to carry and light, and the magnetic battery door is fantastically constructed.
Paired up with the wonderful SKRR tank, the Gen kit has become such a big seller this year, matching even the very best mid-range box mods in such a short space of time.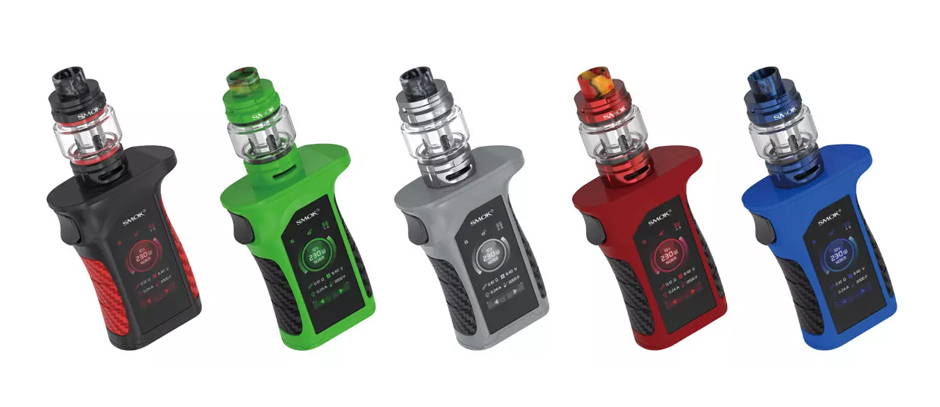 SMOK has had a massive resurgence over the past 12 months, moving from cookie-cutter style releases that bypassed quality to releasing kits that were suddenly of the highest quality. Starting with the E E-Priv, the releases over the last 12 months have been significant with products such as the Nord, RPM 40, Mag Grip and others proving to be SMOK back to their best. So it was somewhat of a surprise to see Smok revisit an old classic and give it a new makeover, but SMOK went way further than just a new lick of paint, the SMOK Mag P3 could well be the best mod on the market today.  
The Mag started life 2 years ago as a battery magazine-style mod with a pistol-grip design. The MAG grip removed a battery and aimed to offer comfort, and the Mag P3 takes that and turns it up to 100. The design is much similar to the original MAG with the comfort style of the Grip incorporated, giving you a device that can house the biggest atomizers. The Chip inside is fast, accurate, and full of options, even down to a memory mode that lets you select the Eliquid and strength for reference. The device is completely touch screen with intuitive locking functions to prevent accidental changing.  
What Smok has brought, however, is something new to the table in the P3 element. The Mag P3 is shockproof, waterproof, and dustproof, giving you a device that can survive wear and tear of everyday life. Paired with the excellent TFV16, the Mag P3 kit is selling out fast with vapers eager to get their hands on the best SMOK kit since the original Mag released.
---
Thanks a lot for these honest reviews giving us good advice. So what will you buy on this Black Friday? Is this your dream list? Show us your Black Friday haul on the comment section.
11 comments